JACQUELINE E. WHITT, WAR ROOM Editor-in-Chief
Dr. Jacqueline Whitt is Associate Professor of Strategy at the US Army War College. She writes about strategic theory and the social, cultural and intellectual history of the US military. Her first book, Bringing God to Men, is about US military chaplains in the Vietnam War. She is working on a book about the relationship between strategy and narrative (or storytelling) in the U.S. after 1945. She is also the Garrison Commander at Joint Base Whitt, which is the home of the Joint Chiefs of Cats, General Sherman and Admiral Farragut.  Follow her on Twitter @notabattlechick.
E-mail:  Jacqueline.Whitt@armywarcollege.edu or Jacqueline.E.Whitt.civ@mail.mil
---
TOM BRUSCINO, Dusty Shelves Editor
Thomas Bruscino is an associate professor at the U.S. Army War College. He has been a historian at the U.S. Army Center of Military History in Washington D.C. and the U.S. Army Combat Studies Institute at Fort Leavenworth, and a professor at the U.S. Army School of Advanced Military Studies. He is the author of A Nation Forged in War: How World War II Taught Americans to Get Along (2010), and is working on a book on the Meuse Argonne campaign and a biography of Frederick Funston.
E-Mail: thomas.bruscino@armywarcollege.edu
---
J.P. CLARK, Senior Editor
Colonel J.P. Clark, U.S. Army is an army strategist and historian. He holds a Ph.D. and M.A. in history from Duke University and a B.S. in Russian-German from West Point. His book, Preparing for War: The Emergence of the Modern U.S. Army, 1815-1917, (Harvard, 2017) examines the influences that shape military adaptation and professionalism. His current project uses the evolution of U.S. coast defenses to examine the interplay of strategic planning, inter-service tensions, organizational culture, and technological change. Follow him on Twitter @JPClark97.
---
MARK DUCKENFIELD, Whiteboard Editor
Dr Mark E. Duckenfield is the Chair of the Department of National Security and Strategy at the U.S. Army War College.  He writes about European politics, international political economy, and the economics of national security.  He is the author of Business and the Euro and the editor of The Monetary History of Gold, 1660-1998; Battles Over Free Trade; and The History of Financial Crises, 1763-1995.  He holds a BA in History from Swarthmore College and an MA and PhD in Government from Harvard University.
E-Mail:  Mark.Duckenfield@armywarcollege.edu or Mark.E.Duckenfield.civ@mail.mil
---
MARY FOSTER, Senior Editor
Senior Editor Mary Foster is a part-time adjunct instructor within the U.S. Army War College's Department of National Security and Strategy and Department of Command, Leadership, and Management; and its Distance Education Program, for which she variously facilitates seminars exploring European regional security issues, senior leader engagement online, and leadership in a multinational environment. She is a former U.S. Army Reserve Military Intelligence officer and has served as a government civilian and contractor for both the Departments of the Army and State.
---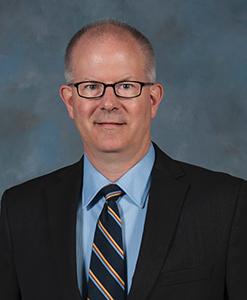 TOM GALVIN, Senior Editor
Dr. Galvin is Assistant Professor of Leadership Studies at the U.S. Army War College. He holds a Doctor of Education degree in human and organizational learning from The George Washington University. He was the editor of the recently released books Defense Management: Primer for Senior Leaders and Strategic Leadership: Primer for Senior Leaders has written education books on organizational change and communication. You can access his entirely leadership and management monograph series on the U.S. Army War College Practitioner's Corner. Dr. Galvin is also a cast member of the international podcast Talking About Organizations that reviews seminal works in organization studies and management science, along with his own spin-off series Reflections on Management. Connect with him on LinkedIn Tom Galvin
E-mail: Thomas.P.Galvin.civ@mail.mil or Thomas.Galvin@armywarcollege.edu
---
RONALD J. GRANIERI, A Better Peace Editor
Ronald Granieri is an Associate Professor of History at the U.S. Army War College. He previously taught at the University of Pennsylvania as well as other universities in the United States and Germany, and is Templeton Fellow at the Foreign Policy Research Institute. He is the author of The Ambivalent Alliance: Konrad Adenauer, the CDU/CSU, and the Politics of German Westbindung, 1949-1966(2003), and is working on a book about German politics from the 1960s through unification as well as a history of the Atlantic Community. Follow him on Twitter @RonaldGranieri
E-Mail:  Ronald.Granieri@armywarcollege.edu
---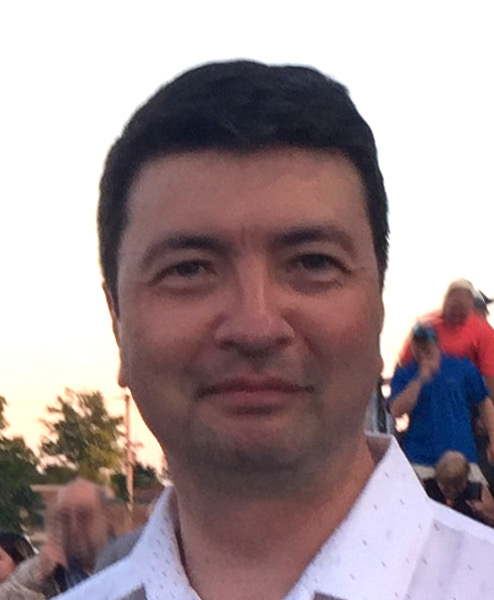 PAUL KAN, Senior Editor
Paul Rexton Kan is Professor of National Security Studies at the US Army War College.  He has published numerous books and articles on the dark side of the international security environment.  In his spare time, he operates a small craft brewery in downtown Carlisle.
E-Mail:  Paul.Kan@armywarcollege.edu
---
JON KLUG, Associate Editor
Colonel Jon Klug, U.S. Army, is an Army Strategist and military historian. He is a Ph.D. Candidate at the University of New Brunswick. His dissertation examines World War Two strategy, naval logistics, and operations focused on the Central Pacific. Jon holds degrees from the School of Advanced Military Studies, Louisiana State University, and West Point. An award-winning military history instructor, he taught at the Air Force Academy and the Naval Academy. Jon wrote U.S. Army, U.S. Joint, and NATO Joint doctrine on counterinsurgency and security force assistance. His overseas service includes Haiti, Bosnia, Korea, Egypt, Iraq, Germany, and Afghanistan.
E-Mail: Jonathan.klug@armywarcollege.edu
---
LEON PERKOWSKI, Associate Editor
Col Perkowski is an Assistant Professor in the Department of Military Strategy, Planning, and Operations at the United States Army War College.  His eclectic educational background includes a Ph.D. in the History of US Foreign Relations from Kent State University, a Masters in Military Art and Science from Air Command and Staff College, an MS in Environmental Pollution Control from Pennsylvania State University, and a BS in Meteorology from Cornell University.  He is currently pursuing a GED in parenting as a father of two elementary school aged boys.  His academic interests include: the Cold War, deterrence credibility and reputation, national security policy formulation, war and US society, the Anglo-American power transition, and the history of US foreign relations in general.
E-Mail:  leon.perkowski@armywarcollege.edu
---
KRISTAN WHEATON, Associate Editor
Kristan J. Wheaton is the Professor of Strategic Futures at the US Army War College.  His research interests include strategic forecasting methodologies, games and game-based learning, entrepreneurship, and innovation.  In addition to the usual array of academic books and papers, he also publishes a blog, Sources and Methods, where he talks about strategic futures and intelligence.
E-Mail: kristan.wheaton@armywarcollege.edu
---
BUCK HABERICHTER, Managing Editor
Buck Haberichter is a 29 year veteran of the U.S. Air Force.  A graduate of the University of Iowa where he studied physics, he was commissioned via the AFROTC program in 1989. His career has spanned a number of disciplines to include special operations aviation, aviation maintenance, test and evaluation, air advisor and finally the academic realm of professional military education. A graduate of the Army Command and General Staff College, and the Air Force's Air War College, he received Masters from each institution. He was a Faculty Instructor in the Department of Command Leadership and Management at the Army War College from 2015-2019. He has been part of the War Room Editorial Team since June 2017 and he is the self-proclaimed President of the War Room A/V Club.
E-mail: Mark.Haberichter@armywarcollege.edu or Mark.W.Haberichter.civ@mail.mil
---
Former Editors-In-Chief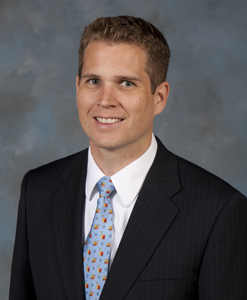 ANDREW HILL, WAR ROOM 1st Editor-in-Chief
Andrew A. Hill is Chair of Strategic Leadership at the United States Army War College, where he has been on the faculty since 2011. His research and advisory work focuses on innovation. He is the founder of WAR ROOM. Andrew has a Doctorate in Business Administration from Harvard Business School, a Master's degree in Public Policy from UC Berkeley, and a B.A. in Latin from Brigham Young University.