JACQUELINE E. WHITT, WAR ROOM Editor-in-Chief
Dr. Jacqueline Whitt is Associate Professor of Strategy at the US Army War College. She writes about strategic theory and the social, cultural and intellectual history of the US military. Her first book, Bringing God to Men, is about US military chaplains in the Vietnam War. She is working on a book about the relationship between strategy and narrative (or storytelling) in the U.S. after 1945. She is also the Garrison Commander at Joint Base Whitt, which is the home of the Joint Chiefs of Cats, General Sherman and Admiral Farragut.  Follow her on Twitter @notabattlechick.
E-mail: jacqueline.e.whitt.civ@mail.mil
---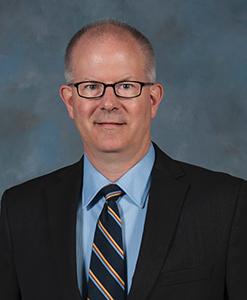 TOM GALVIN, Managing Editor
Dr. Galvin is Assistant Professor of Leadership Studies at the U.S. Army War College. He holds a Doctor of Education degree in human and organizational learning from The George Washington University. He was the editor of the recently released books Defense Management: Primer for Senior Leaders and Strategic Leadership: Primer for Senior Leaders has written education books on organizational change and communication. You can access his entirely leadership and management monograph series on the U.S. Army War College Practitioner's Corner. Dr. Galvin is also a cast member of the international podcast Talking About Organizations that reviews seminal works in organization studies and management science, along with his own spin-off series Reflections on Management.
E-mail: thomas.p.galvin.civ@mail.mil or thomas.galvin@armywarcollege.edu
LinkedIn: www.linkedin.com/in/tompgalvin-us-army-war-college
---
MARY FOSTER, Senior Editor
Senior Editor Mary Foster is a part-time adjunct instructor within the U.S. Army War College's Department of National Security and Strategy and Department of Command, Leadership, and Management; and its Distance Education Program, for which she variously facilitates seminars exploring European regional security issues, senior leader engagement online, and leadership in a multinational environment. She is a former U.S. Army Reserve Military Intelligence officer and has served as a government civilian and contractor for both the Departments of the Army and State.
---
J.P. CLARK, Senior Editor
Colonel J.P. Clark, U.S. Army is an army strategist and historian. He holds a Ph.D. and M.A. in history from Duke University and a B.S. in Russian-German from West Point. His book, Preparing for War: The Emergence of the Modern U.S. Army, 1815-1917, (Harvard, 2017) examines the influences that shape military adaptation and professionalism. His current project uses the evolution of U.S. coast defenses to examine the interplay of strategic planning, inter-service tensions, organizational culture, and technological change. Follow him on Twitter @JPClark97.
---
BUCK HABERICHTER, Social Media and Podcast Editor
Col Buck Haberichter is a Neanderthal amongst aliens.  He has published nothing, has no letters behind his name and there are those that question if he can actually read. He has survived a 29-year operational career in the Air Force largely based upon cunning and guile. His assignment as an instructor at the War College is a mystery to all who work with him, but he is grateful that his twisted career path landed him here. He has a face for radio and his only saving grace is that he has a voice to match. He is the self-proclaimed President of the War Room A/V Club.
E-mail: mark.w.haberichter.mil@mail.mil
---
Former Editors-In-Chief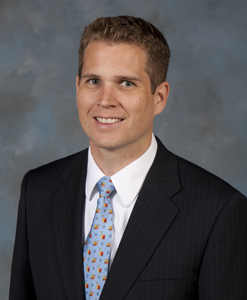 ANDREW HILL, WAR ROOM 1st Editor-in-Chief
Andrew A. Hill is Chair of Strategic Leadership at the United States Army War College, where he has been on the faculty since 2011. His research and advisory work focuses on innovation. He is the founder of WAR ROOM. Andrew has a Doctorate in Business Administration from Harvard Business School, a Master's degree in Public Policy from UC Berkeley, and a B.A. in Latin from Brigham Young University.
E-mail:  andrew.a.hill13.civ@mail.mil