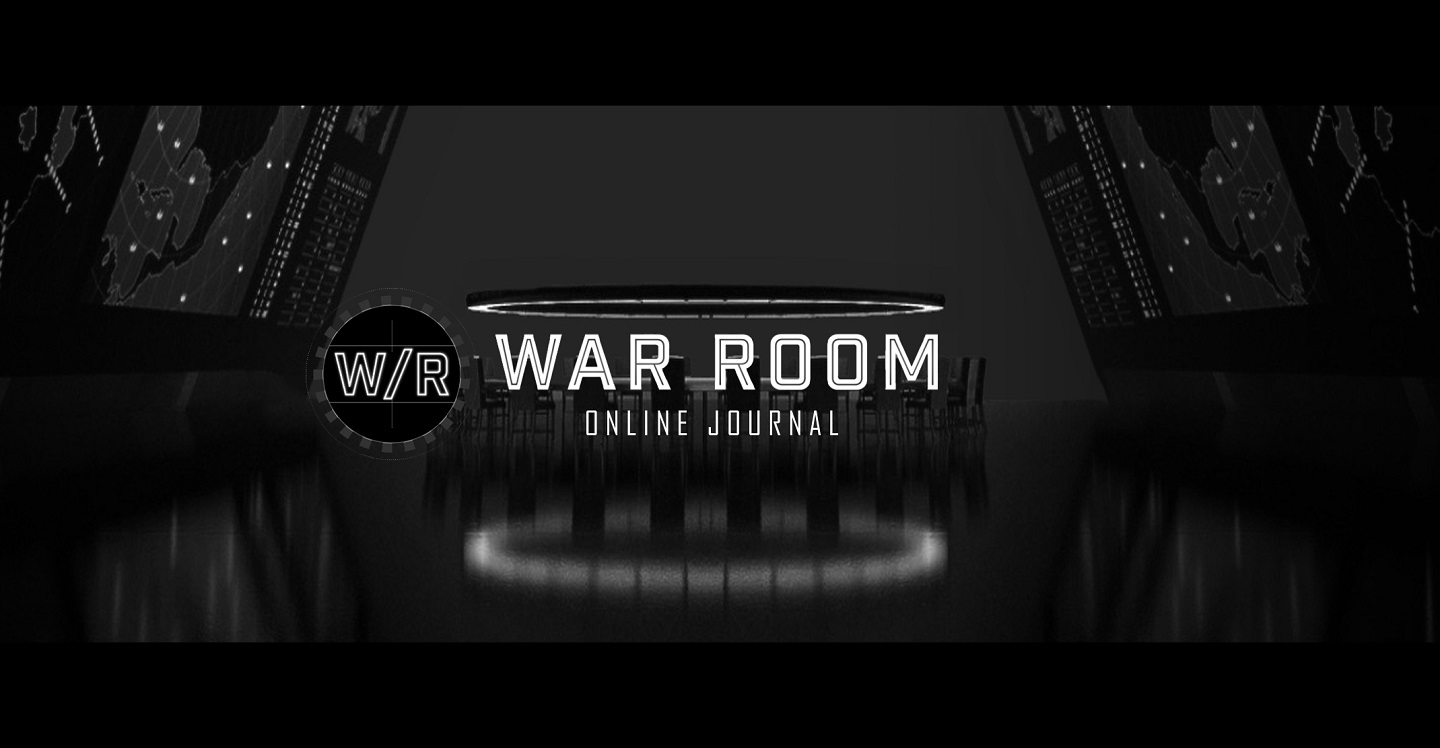 WAR ROOM is proud to be your one-stop shop all of the finest reference materials produced by the incredible minds of the faculty and staff of the U.S. Army War College. All items linked below will be updated as soon as new or revised versions are made available. All document are provided free of charge and instructions to obtain printed copies can typically be found inside the front cover of each document.
2021–22 HOW THE ARMY RUNS
Since the publication of the 2019-2020 How the Army Runs Reference Manual, the U.S. Army is unquestionably organizing its concepts, doctrine and capabilities to deploy, fight and win against a great power in large scale combat operations (LSCO). As the Secretary of the Army and the Chief Staff of the Army articulated to Congress in the FY 2022 posture hearings, the Army strengthened its operational posture towards LSCO through multiple initiatives while responding to an unpredictable security environment, the COVID-19 pandemic, Middle East tensions, civil unrest, cyberattacks and the southwest border mission. Additionally, the Army evolved its priorities to people, readiness and modernization, fulfilling the robust Army Modernization Strategy that Congress prescribed in the 2018 National Defense Authorization Act.
1997-1998|1999-2000|2001-2002|2003-2004|2005-2006|2007-2008|2009-2010|2011-2012|2013-2014|2015-2016|2017-2018|2019-2020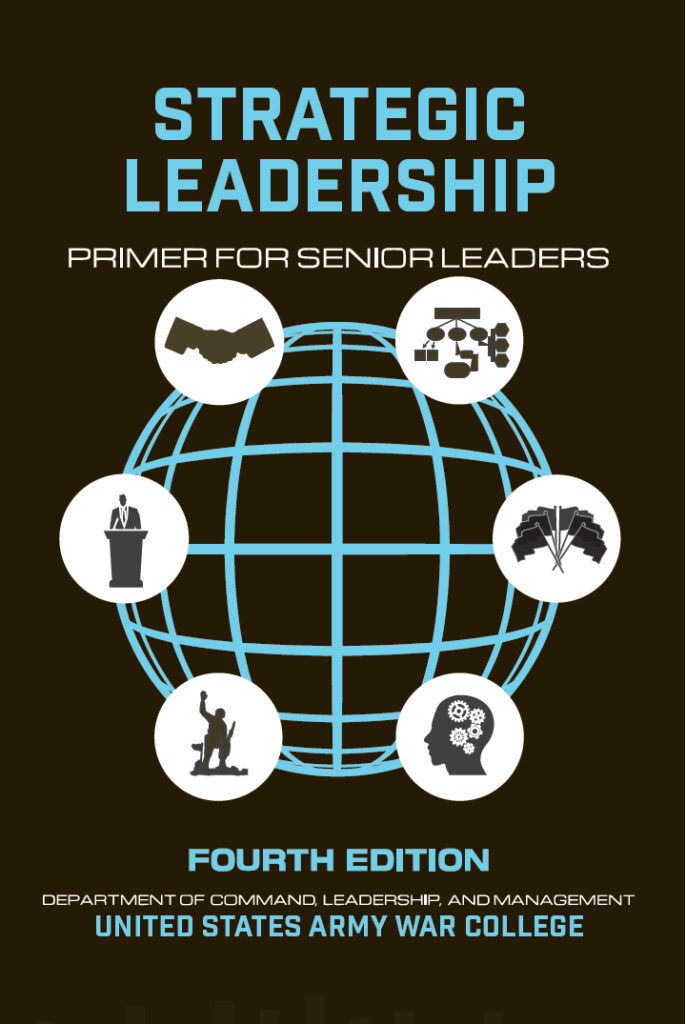 STRATEGIC LEADERSHIP: PRIMER FOR SENIOR LEADERS (4th Edition)
Strategic leadership is "the process of aligning people, systems, and resources to achieve a vision for the enterprise while enabling an adaptive and innovative culture necessary to gain an advantage in the competitive environment." To succeed at the strategic level, leaders must: (1) understand the breadth, scope, and complexity of the environment in which they operate; (2) appreciate the magnitude of the potential costs of their decisions; (3) leverage senior leadership teams, and (4) operate as stewards of the profession, embracing both their responsibilities to lead the profession and manage the profession's bureaucratic arm. This Primer provides insights on leadership at the strategic level; the competitive external and internal environments of large organizations; senior leader roles, competencies, and character; and how to develop senior leaders.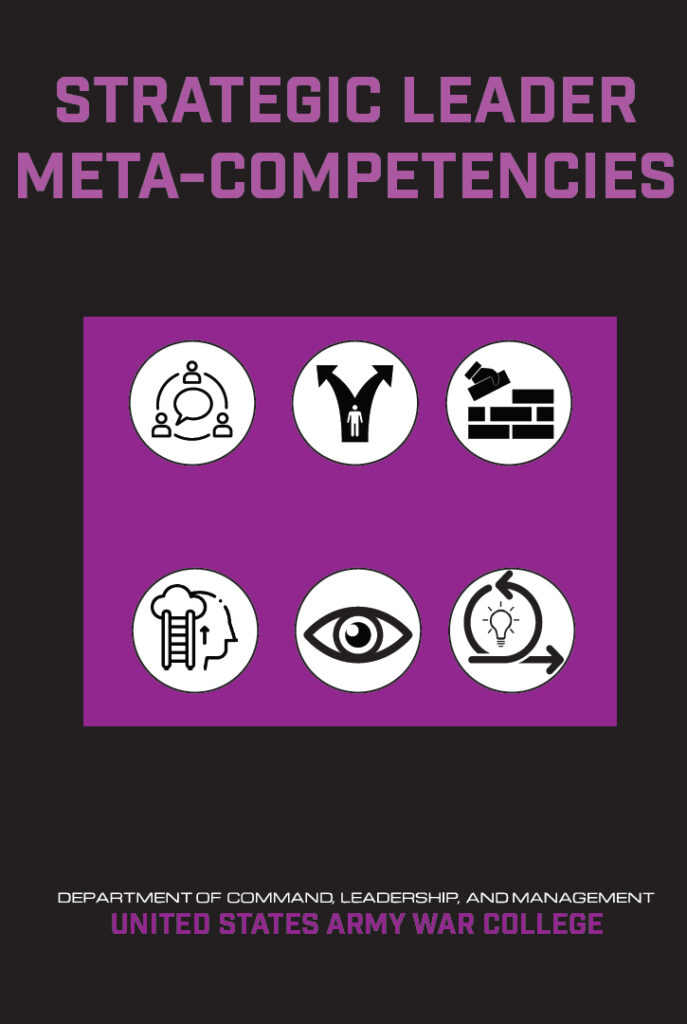 STRATEGIC LEADER META-COMPETENCIES
Prepared by a group of U.S. Army War College students under faculty supervision in support of the Army Talent Management Task Force in academic year 2021. Talent management at the strategic level demands a common understanding of strategic leader capability. After analyzing more than 100 strategic leadership competencies found in over 100 source documents, this report presents a meta-competency framework describing the essence of strategic leadership capability. The six meta-competencies presented provide a common understanding of strategic talent requirements that can inform future Army doctrine.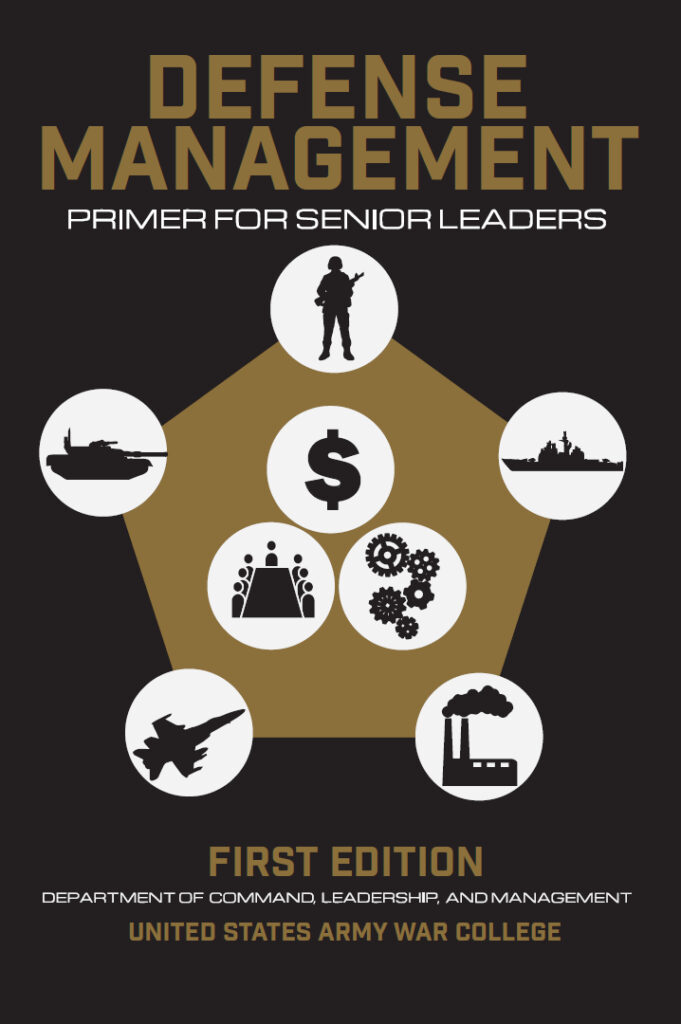 DEFENSE MANAGEMENT: PRIMER FOR SENIOR LEADERS (1st Edition)
Defense management resides at the nexus of national security policy, strategy, campaigning, and strategic leadership. It is how our government translates national security policies and strategies into trained and ready forces for combatant commanders—units of personnel and equipment that mobilize, deploy, conduct and sustain operations, redeploy, and demobilize.
CAMPAIGN PLANNING HANDBOOK Academic Year 2024
The purpose of this document is to assist United States Army War College students during the Military Strategy and Campaigning (MSC) course. It also serves to assist commanders, planners, and other staff officers in combatant commands (CCMD), joint task forces (JTF), and service component commands. It supplements joint doctrine and contains elements of emerging doctrine as practiced globally by joint force commanders (JFCs). It portrays a way to apply draft doctrine awaiting signature, published doctrine, and emerging concepts, all at the higher levels of joint command, with a primary emphasis at the combatant-command level.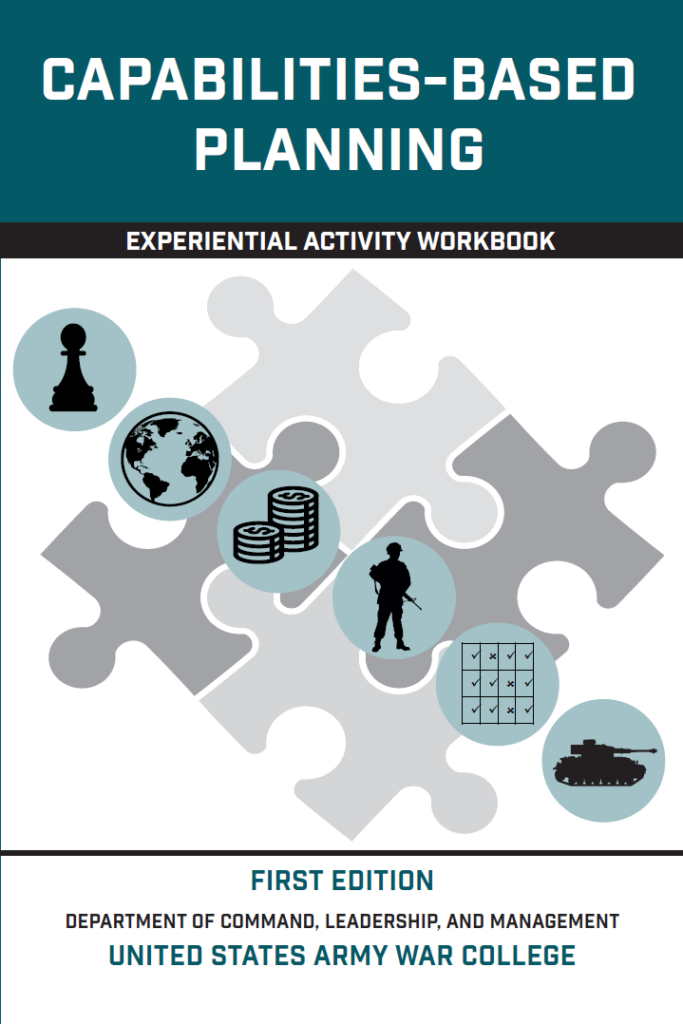 CAPABILITIES-BASED PLANNING: EXPERIENTIAL ACTIVITY WORKBOOK
This workbook emerged out of a request for assistance that the United States Army War College received following bi-lateral staff talks between an Army service component command and a partner nation's Army. The request was for a workshop for the partner Army's staff planners on capabilities-based planning in support of that Army's on-going transformation efforts. This workbook is a result of that effort — combining capabilities-based planning methods employed in both US and international militaries for general use. It includes seven activities that one can use for conducting planning and communicating the results: (1) Describing the Current Situation; (2) Developing Operating Concepts; (3) Developing Scenarios to Test the Concepts; (4) Testing the Concepts; (5) Determining Requirements; (6) Building a Force Development Plan; and (7) Developing the Communications Campaign.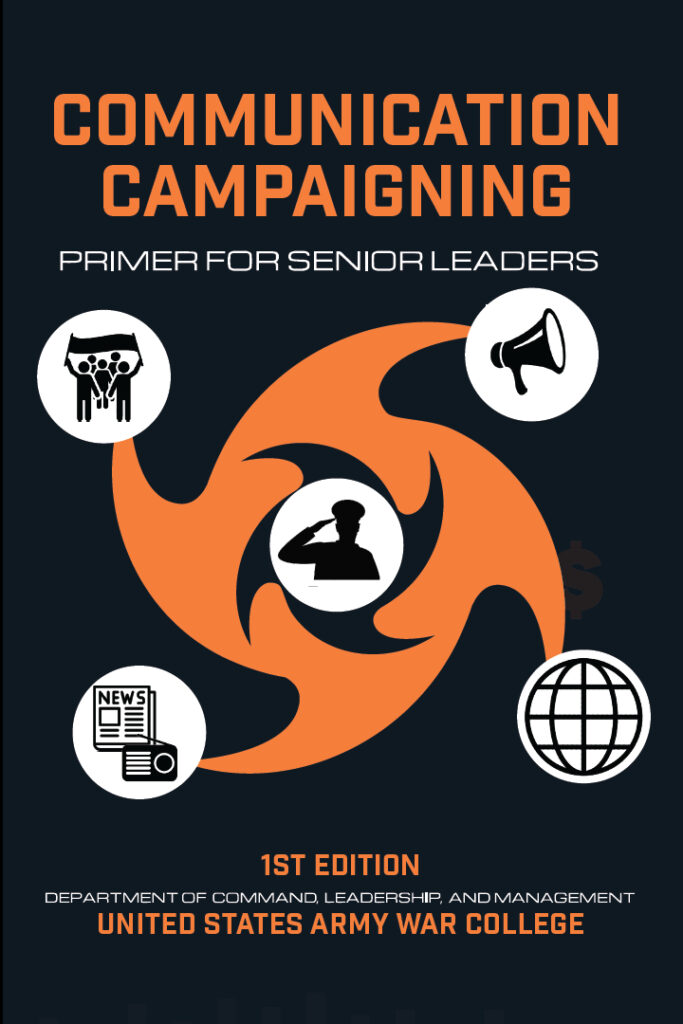 COMMUNICATION CAMPAIGNING: PRIMER FOR SENIOR LEADERS (1st Edition)
Strategic communication is both an art and a science, a malleable hybrid process that makes achieving consensus on the best organizational approach to a communications campaign difficult to achieve. Too often, national and military leaders favor the science, and deliver messages that are rational in their construction but uninspiring to stakeholders and members of the organization alike. But too much artistry is also a problem. If the message is not grounded in the identity of the organization, it fails to be authentic or motivating. To this point, there has been little that guides leaders how to integrate the art and science into campaign development. This primer points the way, to mastering the science so that the art can then be applied with a judicious and skillful hand.
COMMUNICATION CAMPAIGNING: EXPERIENTIAL ACTIVITY BOOK (1st Edition)
The purpose of this Activity Book is to provide a series of experiential exercises that allow readers to construct communication campaigns as described in the monograph Communication Campaigning: Primer for Senior Leaders. This workbook is to be considered a living document that will be continuously updated, and therefore there may be differences between the activities herein and their presentation in the companion monograph. The intent is for the two texts to co-evolve over time through usage and feedback.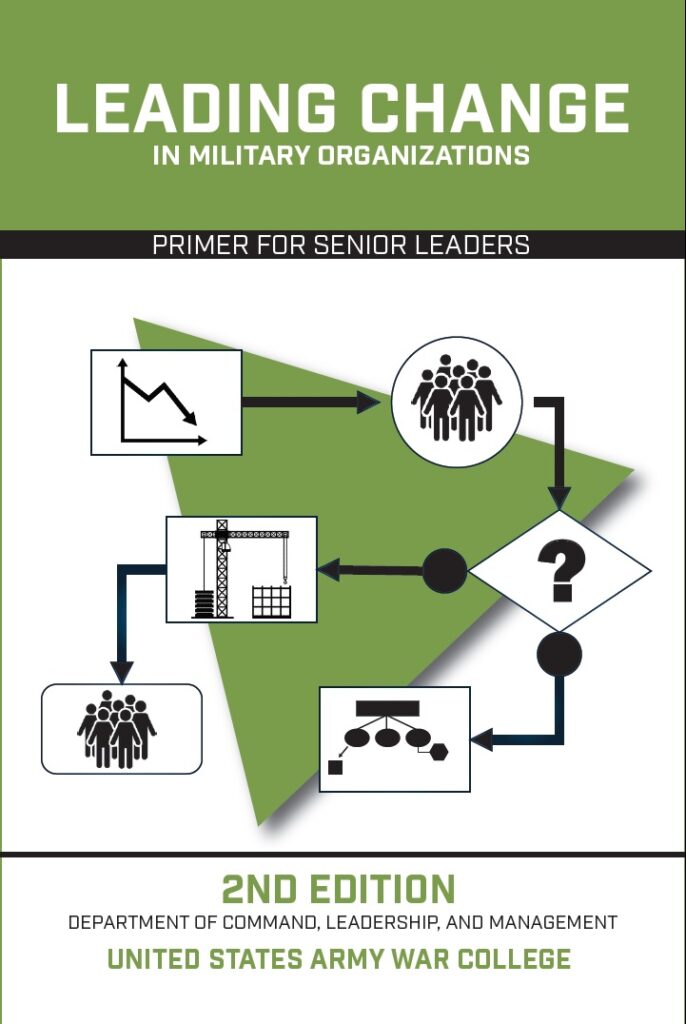 LEADING CHANGE IN MILITARY ORGANIZATIONS: PRIMER FOR SENIOR LEADERS (2nd Edition)
Making change happen is a popular topic among U.S. Army War College students and with good reason. There are endless problems to fix, procedures to improve, new ideas to introduce, and an ever-growing and evolving array of state and non-state actors chomping at the bit to challenge the U.S. Furthermore, systems and processes in use by the military rarely seem to bring about change at the desired speed.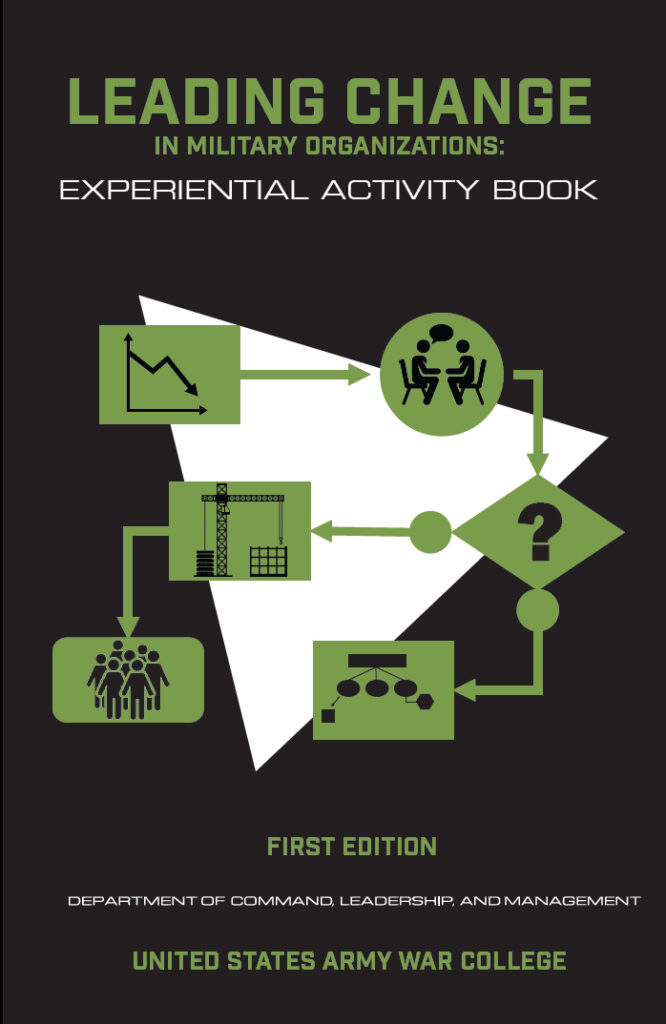 LEADING CHANGE IN MILITARY ORGANIZATIONS: EXPERIENTIAL ACTIVITY BOOK (1st Edition)
This activity book provides a slate of activities and exercises that can be used in educational or leader development settings to help organizations understand the complexity and dynamics of leading change. It is experiential in that users of the activities should reflect on the questions posed and consider how they apply to their own organization. There is no silver bullet or one best way proposed, rather this is a set of tailorable tools drawn from organization and management studies that align with the unique challenges of implementing change in military organizations.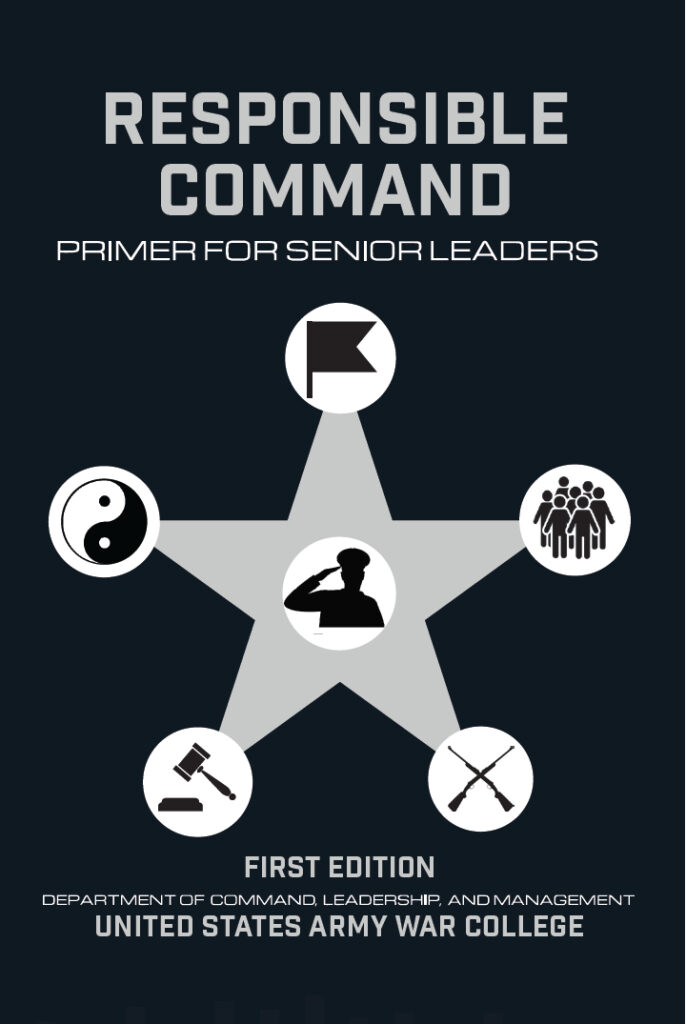 RESPONSIBLE COMMAND: PRIMER FOR SENIOR LEADERS (1st Edition)
The purpose of this primer is to stimulate thought about command in its own right. More than any other leadership book, it seeks to fill a gap between Colonel-level command and what lies beyond. It is a supplement and complement to other U.S. Army War College primers: Strategic Leadership, Defense Management, Leading Change in Military Organizations, and Communications Campaigning. It is distinguished from those primers as its focus is on the aspects of leadership that apply to command, not only including inherent legal obligations, but the responsibilities all commanders bear as the moral and ethical leader of their organizations. These important attributes are revealed through the use of historical examples and the observations of those who have taken on the tough jobs of command.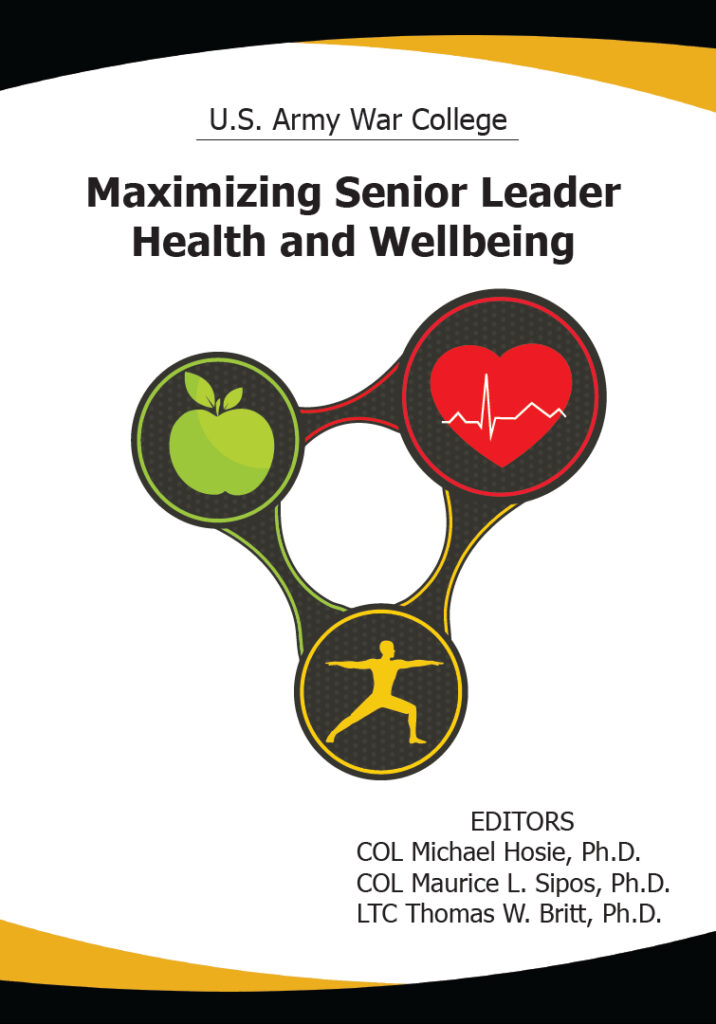 MAXIMIZING SENIOR LEADER HEALTH AND WELLBEING
Senior leaders face a challenging and dynamic environment that demands their full attention and optimal performance. This book provides a holistic look at wellness for senior leaders in midlife and provides recommendations to slow performance decline and increase vitality through exercise, nutrition, sleep, mindfulness, resilience, and the work-life interface.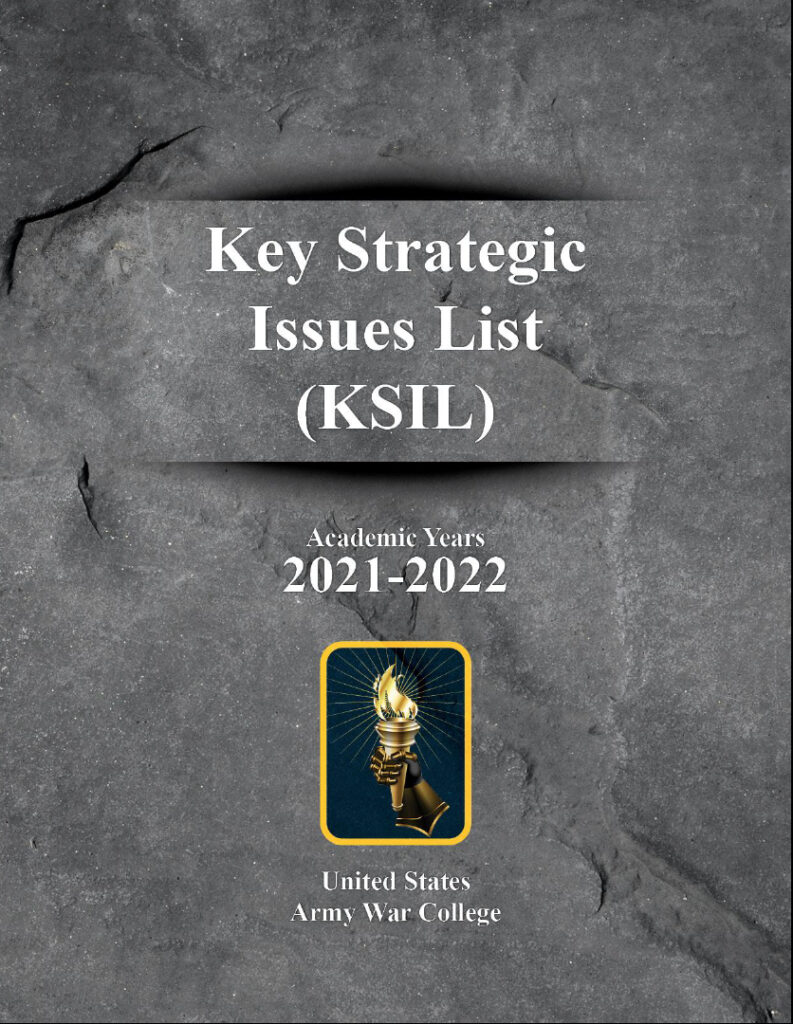 KEY STRATEGIC ISSUES LIST (KSIL) 2021–2022
The United States Army War College (USAWC) prepares the Key Strategic Issues List (KSIL) on a biennial basis to help focus the research community on topics important to the US Army, as determined by three criteria:
• Relevance. Research on KSIL topics must have the potential to shape Army actions or policies rather than being background information or for situational awareness.
• Priority. Selection of KSIL topics is informed by Department of Defense (DoD), Joint, and Army strategic guidance, and through the collaboration of defense scholars and military experts.
• Suitability. The KSIL is tailored to the research capabilities of the USAWC and the greater research community that focuses on strategic themes. Highly technical issues requiring extensive data collection and specialized expertise may be more appropriate for other research and analytical organizations.